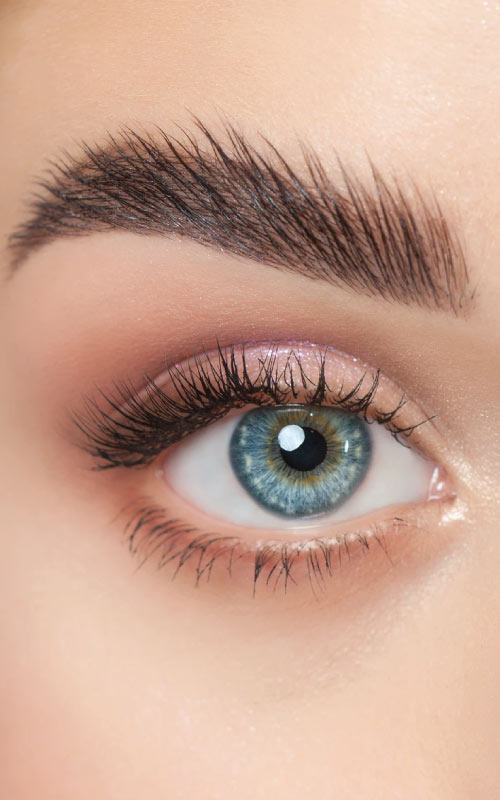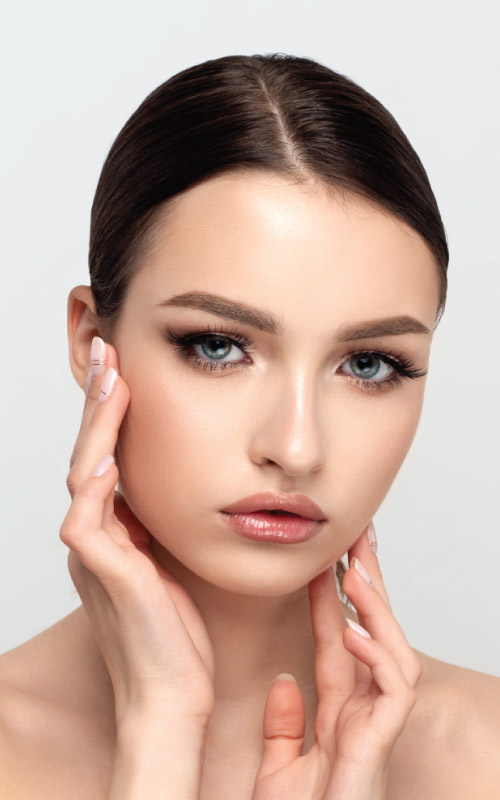 All staff is very experienced and friendly who finishes their work professionally.
Eyebrow lamination is a relatively new procedure that focuses on creating shiny, smooth brows.  Also sometimes called an eyebrow perm, the high-shine effects tend to be sought after by those who may be experiencing thinning or unruly brows. It is a technique used on the eye brows to create voluminous, full, feathery brows that are defined and yet natural looking.  It can give people the brows they have always wanted in less than half an hour. It hides small gaps and gives the illusion of major hair growth.
How to Make your Brow Lamination Last Longer
Most of our clients are 30s to 50s and have lost a lot of their brow hair, either through the natural aging process, illness, or just over waxing. This is a noninvasive, temporary, but impactful way to fix their brows in an affordable way. The treatment restructures the brow hairs to keep them in a desired shape for up to eight weeks. A treatment that provides similar result to micro blading (eyebrow tattooing) that a pain-free and without any downtime.
Brow Lamination Procedure and Treatment
With proper care, brow lamination can last four to eight weeks. No matter what your brow concern is a gap, thinning, over plucking, unruliness a brow lamination is an amazing solution. It can give people the brows they have always wanted in less than half an hour. So, if you want to take your brows to the next level, all you have to do is schedule in a time with one of our friendly Beauty and Brow Aesthetics artists and we will take it from there.
Brow Shape, Tint and Lamination
At Beauty and Brow Aesthetics, our eyebrow lamination services are designed to give you the perfect, polished brows you've always dreamed of. Eyebrow lamination is a non-invasive treatment that reshapes and sets your brow hairs in place, providing a fuller, more defined appearance. Our skilled professionals use top-quality products and techniques to create a customized look that suits your face shape and style.
The results are long-lasting, ensuring your brows stay beautifully groomed and on point for weeks. Say goodbye to unruly brows and hello to effortlessly chic, well-groomed eyebrows. If you desire perfectly styled and maintained brows without the daily fuss, our eyebrow lamination service is your answer. Discover the beauty of perfectly laminated eyebrows at Beauty and Brow Aesthetics.
Book Your Appointment Now
Chloe Biannca
3. June, 2021.
Absolutely amazing service here every time! Preet is my brow technician and she is the only person I trust with my brows. Perfect shape every time and is very gentle with my face and skin. I normally get brow threading and tinting but I have also a lash lift which Preet did a beautiful job! Love her work every time and I have not been disappointed yet. I would highly recommend <3
Estephany BB
2. June, 2021.
I liked the service and the threading for my eyebrows.
Emily Short
10. May, 2021.
Great brow service perfect colour and shape. Extremely lovely service
Minishka G
14. April, 2021.
My go to place for eye brows threading with consistent result each time. I have been visiting this place for years. Preet & Roop have maintained the quality of service and professionalism. Preet recently did my facial and she was very thorough. Very happy with their services!
aditi rakshit
10. April, 2021.
My favourite go to place for getting my eyebrows done. Opted for deluxe facial this time - they did a fantastic job, my skin feels so much better.
Brittany Lee
1. April, 2021.
I love this place! I always leave feeling my best self and so cared for. If you love friendly, professional and talented staff you will 100% love it as much as I do!
Donna Sayer
27. March, 2021.
Just had my eyebrows threaded and tinted, as well as a lash tint and lift for the first time here. Loved it. Very lovely service and love the finished product! Will definitely be going back ❤️
Had a lash lift and brow lamination. I'm very happy with the results. The ladies were very professional and accommodating. Happy with the way they shaped my brows. Thank you.
Grace C
29. January, 2021.
First time getting lash lift and tint AND threading and after a week - still fantastic. They were happy for me to guide them but when it was clear I had no idea what I was doing, kindly guided me. Looks great, would go back.