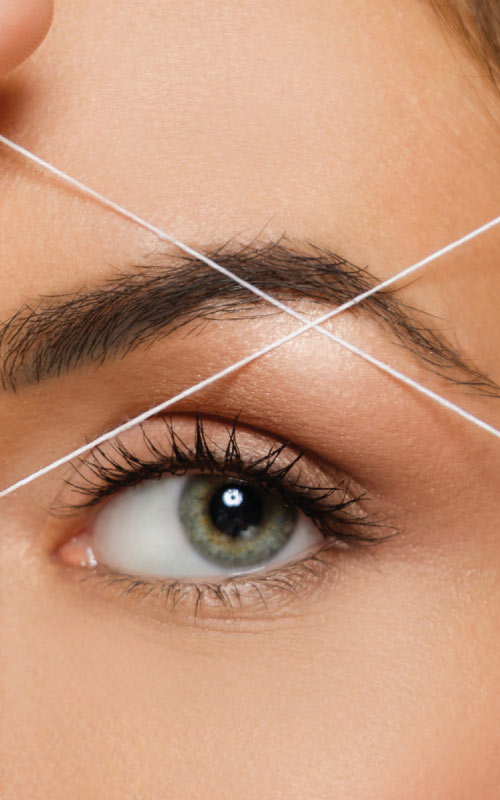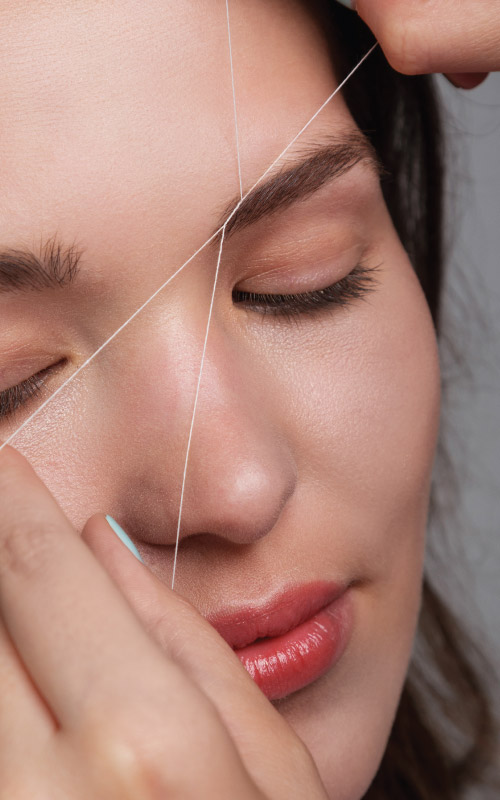 Threading Services in Moonee Ponds
All staff is very experienced and friendly who finishes their work professionally.
At Just Threading, our specialty service is centered on Eyebrows and we offer a range of services that cater solely to Eyebrows. And eyebrow threading, a very safe and a more precise technique are offered here. The technique of threading eyebrows is a very old and primeval technique that has been in practice since olden times. This technique was first adapted in India and the Middle East. And gradually, with more awareness building, exposure and a global recognition, threading is much accepted and in vogue world over. We're here to help you find all the top Threading Services in Moonee Ponds.
Best Brows Threading Place in Melbourne
Eyebrow threading practice is very common in India, South Asian countries, South East Asia and has now become popular in Europe, the US and also Australia. Threading is done on the eyebrows predominantly and also for the upper lips and chin area too threading is carried out. For eyebrow threading, cotton thread, rolled twice over is used and the beautician twists it and then removes extra hair from the roots and gradually maintains and also gives the desired shape.
Brow Lift Melbourne
Are your brows out of shape with hairs growing where you do not want it to? At Beauty And Brow Aesthetics, we offer a threading service starting with a simple cotton thread to solve your problem! Our salon in Moonee Ponds and our highly experienced experts are ready to reshape your brows to achieve that new, stunning look. Our Beauty Therapists will give your brows a detailed analysis starting from the arch to the tail and give recommendations while, of course, supporting your choice! A brow lift Melbourne can remove forehead expression lines, smooth out furrows between the brows, and raise drooping eyebrows.
Book Your Appointment Now
Chloe Biannca
3. June, 2021.
Absolutely amazing service here every time! Preet is my brow technician and she is the only person I trust with my brows. Perfect shape every time and is very gentle with my face and skin. I normally get brow threading and tinting but I have also a lash lift which Preet did a beautiful job! Love her work every time and I have not been disappointed yet. I would highly recommend <3
Estephany BB
2. June, 2021.
I liked the service and the threading for my eyebrows.
Emily Short
10. May, 2021.
Great brow service perfect colour and shape. Extremely lovely service
Minishka G
14. April, 2021.
My go to place for eye brows threading with consistent result each time. I have been visiting this place for years. Preet & Roop have maintained the quality of service and professionalism. Preet recently did my facial and she was very thorough. Very happy with their services!
aditi rakshit
10. April, 2021.
My favourite go to place for getting my eyebrows done. Opted for deluxe facial this time - they did a fantastic job, my skin feels so much better.
Brittany Lee
1. April, 2021.
I love this place! I always leave feeling my best self and so cared for. If you love friendly, professional and talented staff you will 100% love it as much as I do!
Donna Sayer
27. March, 2021.
Just had my eyebrows threaded and tinted, as well as a lash tint and lift for the first time here. Loved it. Very lovely service and love the finished product! Will definitely be going back ❤️
Had a lash lift and brow lamination. I'm very happy with the results. The ladies were very professional and accommodating. Happy with the way they shaped my brows. Thank you.
Grace C
29. January, 2021.
First time getting lash lift and tint AND threading and after a week - still fantastic. They were happy for me to guide them but when it was clear I had no idea what I was doing, kindly guided me. Looks great, would go back.