Brow & Lash Tinting in Essendon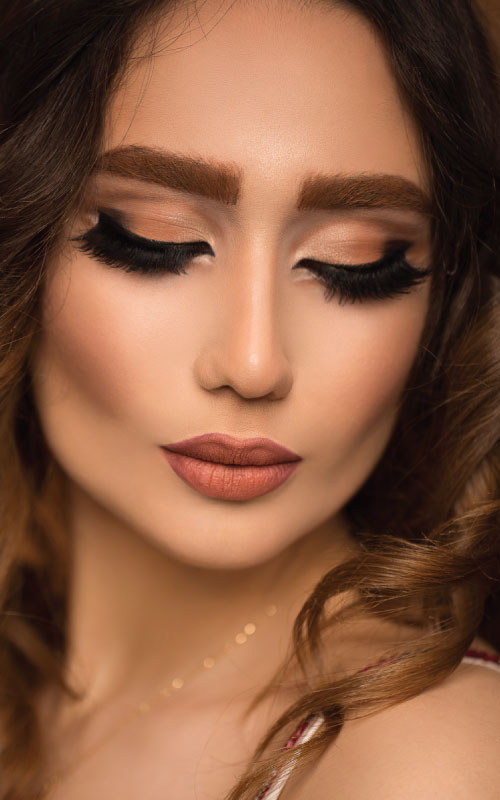 Brow & Lash Tinting Services in Essendon
All staff is very experienced and friendly who finishes their work professionally.
Brow and lash tinting aren't just to tie in your new hair color so your overall look is natural & beautiful – although that is a great reason for tinting. If you have naturally light eyebrows and lashes, no definition or length to your eyelashes, thinning brows, or you have gotten tired of a long beauty routine in the morning that includes mascara and brow pencil, ask your beauty And Brow Aesthetics about brow and lash tinting.
Eyelash and eyebrow tinting is a completely painless process that involves adding color and shape to the eye area. These tinting methods only take about an hour of your time and the results can last up to three to four weeks. During your eyelash and eyebrow tinting services in Essendon, a professional will aid you in choosing the perfect colors to best accent your hair,
eyes, and face. All you have to worry about is relaxing during the simple procedure.
There are many benefits when it comes to tinting your eyelashes. Those who want to emphasize their eyes and lashes, are allergic to mascara, or have other issues with using makeup products will find the procedure beneficial. Eyelash tinting allows people to have the eyelashes they want without having to bother with mascara. Eyebrow tinting gives you bolder, natural looking eyebrows since the actual hair of the eyebrow is tinted to a darker color, eliminating that "drawn on" look. Penciled in eyebrows can be easy to spot, why not save you the hassle by investing in eyelash and eyebrow tinting.
Book Your Appointment Now
Chloe Biannca
3. June, 2021.
Absolutely amazing service here every time! Preet is my brow technician and she is the only person I trust with my brows. Perfect shape every time and is very gentle with my face and skin. I normally get brow threading and tinting but I have also a lash lift which Preet did a beautiful job! Love her work every time and I have not been disappointed yet. I would highly recommend <3
Estephany BB
2. June, 2021.
I liked the service and the threading for my eyebrows.
Emily Short
10. May, 2021.
Great brow service perfect colour and shape. Extremely lovely service
Minishka G
14. April, 2021.
My go to place for eye brows threading with consistent result each time. I have been visiting this place for years. Preet & Roop have maintained the quality of service and professionalism. Preet recently did my facial and she was very thorough. Very happy with their services!
aditi rakshit
10. April, 2021.
My favourite go to place for getting my eyebrows done. Opted for deluxe facial this time - they did a fantastic job, my skin feels so much better.
Brittany Lee
1. April, 2021.
I love this place! I always leave feeling my best self and so cared for. If you love friendly, professional and talented staff you will 100% love it as much as I do!
Donna Sayer
27. March, 2021.
Just had my eyebrows threaded and tinted, as well as a lash tint and lift for the first time here. Loved it. Very lovely service and love the finished product! Will definitely be going back ❤️
Had a lash lift and brow lamination. I'm very happy with the results. The ladies were very professional and accommodating. Happy with the way they shaped my brows. Thank you.
Grace C
29. January, 2021.
First time getting lash lift and tint AND threading and after a week - still fantastic. They were happy for me to guide them but when it was clear I had no idea what I was doing, kindly guided me. Looks great, would go back.