Facials Services In Flemington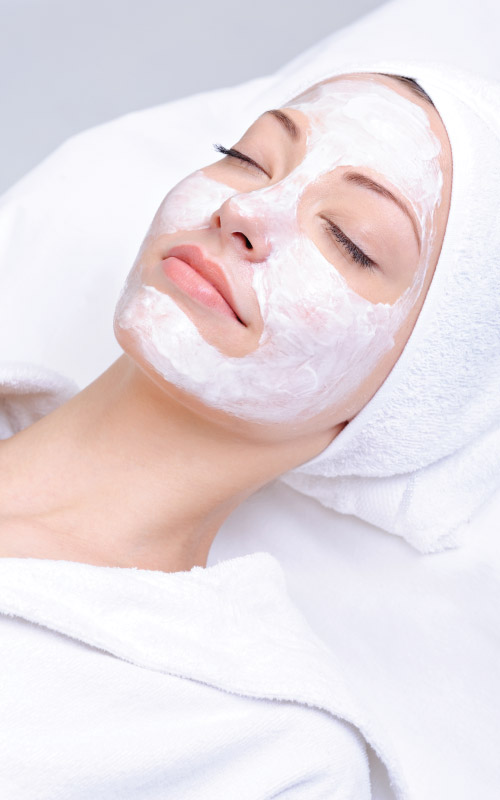 Facials Services In Flemington

All staff is very experienced and friendly who finishes their work professionally.
Many people in their 20's, 30's, and beyond are still dealing with acne. Treatments for acne may include visits to a dermatologist or a visit to a spa. At a spa, treatments for acne usually employ deep-pore and deep-tissue cleansing to rid the skin of excess oils and stimulate circulation. All of our Facials are personalized to your skins needs, and concerns. Our Skin Experts will guide you through a treatment completely customized to you. So, if you are correcting some skin concerns, slowing down the aging process, relaxation, hydration or all of the above, we have the right treatment like facial services in Moonee Ponds. for you.
Our professional Skin Care ranges and our facial services in Flemington are targeted to help you transform your skin so you have reduced lines and wrinkles, a glowing, radiant appearance and less problem areas after just one treatment. For our clients who are seeking an innovative approach to healthy, more vibrant skin, our Advanced Facials offer a solution that encompasses the healing properties of powerful antioxidants and deep exfoliation. After receiving a facial, makeup goes on more smoothly and evenly. You may be surprised at how little, if any, is needed. In terms of skincare products, a facial will help make sure you are getting your money's worth.
When performed by one of our qualified technicians, a professional facial offers unique results that will continue to improve your skin health with each treatment. Say goodbye to dull, tired skin with one of our exclusive vegan friendly facials in Melbourne as you experience for yourself the nutritional boosting properties, rich in super-foods and essential minerals.
Book Your Appointment Now
Chloe Biannca
3. June, 2021.
Absolutely amazing service here every time! Preet is my brow technician and she is the only person I trust with my brows. Perfect shape every time and is very gentle with my face and skin. I normally get brow threading and tinting but I have also a lash lift which Preet did a beautiful job! Love her work every time and I have not been disappointed yet. I would highly recommend <3
Estephany BB
2. June, 2021.
I liked the service and the threading for my eyebrows.
Emily Short
10. May, 2021.
Great brow service perfect colour and shape. Extremely lovely service
Minishka G
14. April, 2021.
My go to place for eye brows threading with consistent result each time. I have been visiting this place for years. Preet & Roop have maintained the quality of service and professionalism. Preet recently did my facial and she was very thorough. Very happy with their services!
aditi rakshit
10. April, 2021.
My favourite go to place for getting my eyebrows done. Opted for deluxe facial this time - they did a fantastic job, my skin feels so much better.
Brittany Lee
1. April, 2021.
I love this place! I always leave feeling my best self and so cared for. If you love friendly, professional and talented staff you will 100% love it as much as I do!
Donna Sayer
27. March, 2021.
Just had my eyebrows threaded and tinted, as well as a lash tint and lift for the first time here. Loved it. Very lovely service and love the finished product! Will definitely be going back ❤️
Had a lash lift and brow lamination. I'm very happy with the results. The ladies were very professional and accommodating. Happy with the way they shaped my brows. Thank you.
Grace C
29. January, 2021.
First time getting lash lift and tint AND threading and after a week - still fantastic. They were happy for me to guide them but when it was clear I had no idea what I was doing, kindly guided me. Looks great, would go back.